"What makes me happy is when I am truly able to give people back their life through their smile or their ability to eat again or overcome their fears and take care of their health."
- Dr. Melanie Kessler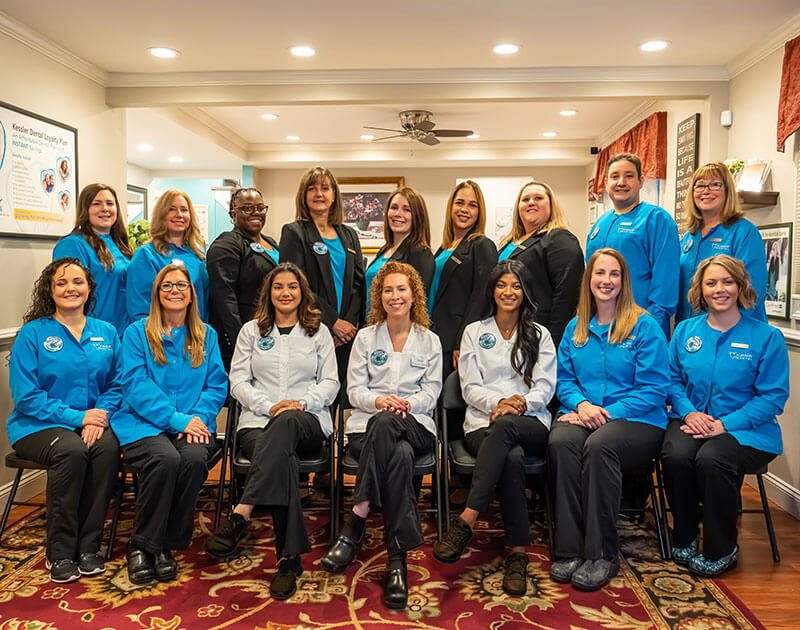 Kessler Family Dental is a family-based dental practice providing state-of-the art, comprehensive dental services to residents of Lansdale Pennsylvania and the surrounding areas.

Dr. Melanie Kessler and our team provides a range of preventive, restorative, and cosmetic services to patients of all ages. We strive daily to create a warm and caring culture that puts the patient first. Our skilled staff goes all out to ensure that every patient receives a gentle and enjoyable experience at each visit. We listen and we pay close attention to details. We want our patients to feel a sense of security and trust in the care we offer.

"From the moment I walked into the office I knew I made the right decision to go to Kessler Dental. The staff was awesome and made me feel at home. They went above and beyond to make sure I had a pleasant experience and I would definitely recommend this practice to anyone looking for a new dentist. Already made my 6-month check up to go back!"
-M. Harris
We believe that the foundation for better dental health is based on mutual trust, respect, communication, and understanding. Our practice provides quality care with honesty, excellence, and integrity. We work for you.
At Kessler Dental, we endeavor to give you the information you need to make informed choices about your dental health, and to make your dental treatment as comfortable as possible. We treat you like we treat our families. At Kessler Dental, you are family!
Our advice will always be based on your best interests. We utilize the latest technology and are continually training and learning to make sure we offer the best alternatives for your treatment. To help you, we openly and candidly lay out a plan of what you can expect including what is involved, anticipated results, and risks as well as costs and alternatives.
We invite you to become part of our dental family. We know that you will immediately notice the difference in the way you are taken care of.
The 4 Tenets of our Practice
We believe that preventative dental care and education are the keys to optimal dental health. At Kessler Dental we encourage our patients to have a comprehensive dental and periodontal examination. This includes a thorough examination of your teeth and gums and supporting structures. Periodic dental radiographs, when needed, along with intraoral photos are utilized to augment the doctor's treatment plan, so you can see what we see!
We can diagnose, restore, and enhance the natural beauty of your smile using conservative state-of-the-art procedures. We utilize advanced technology, such as digital radiography, oral video cameras, computerized educational presentations, and CEREC CAD CAM for better, faster treatments. These tools, enable us to better diagnose, educate, and create a treatment plan, thereby allowing our patients to make wise, well-informed choices concerning their oral health.
In our office, safety is our highest priority. We meet or exceed strict sterilization standards recommended by the American Dental Association (ADA), the Occupational Safety and Health Administration (OSHA) and the Center for Disease Control (CDC). All team members are updated annually in proper patient protection procedures. We will be happy to answer any questions you may have regarding patient protection and give you a personal tour of our sterilization center.
As health care professionals, we at Kessler Dental would like you to feel confident in our team of highly trained and skilled clinicians. To give you the best possible service and results, we are committed to continuing dental and medical education and learning. We regularly attend dental lectures, study clubs, and meetings to stay informed of new techniques, the latest products, and the newest equipment.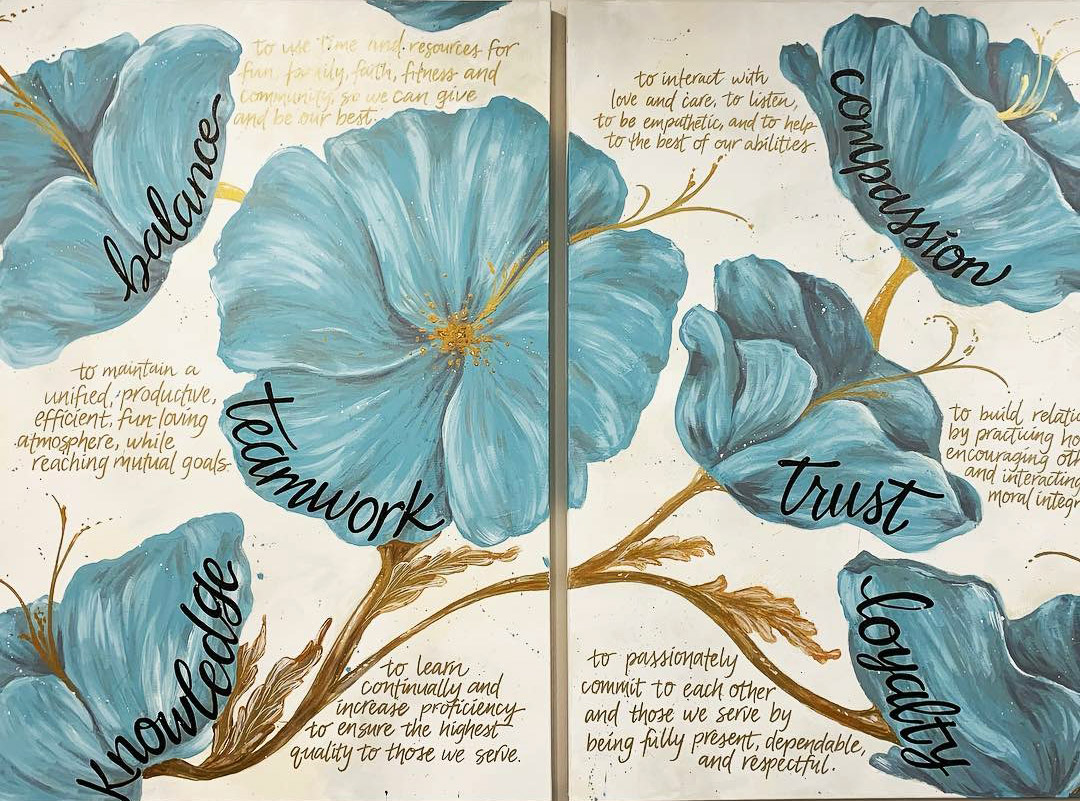 TRUST - to build relationships by practicing honesty, encouraging others, and interacting with moral integrity.
LOYALTY - to passionately commit to each other and those we serve by being fully present, dependable, and respectful.
TEAMWORK – to maintain a unified, productive, efficient, and fun-loving atmosphere, while reaching mutual goals.
KNOWLEDGE – to learn continually and increase proficiency to ensure the highest quality to those we serve.
COMPASSION- to interact with love and care, to listen, to be empathetic, and to help to the best of our abilities.