At Kessler Dental, we wholeheartedly believe that our team is the secret sauce that makes us special!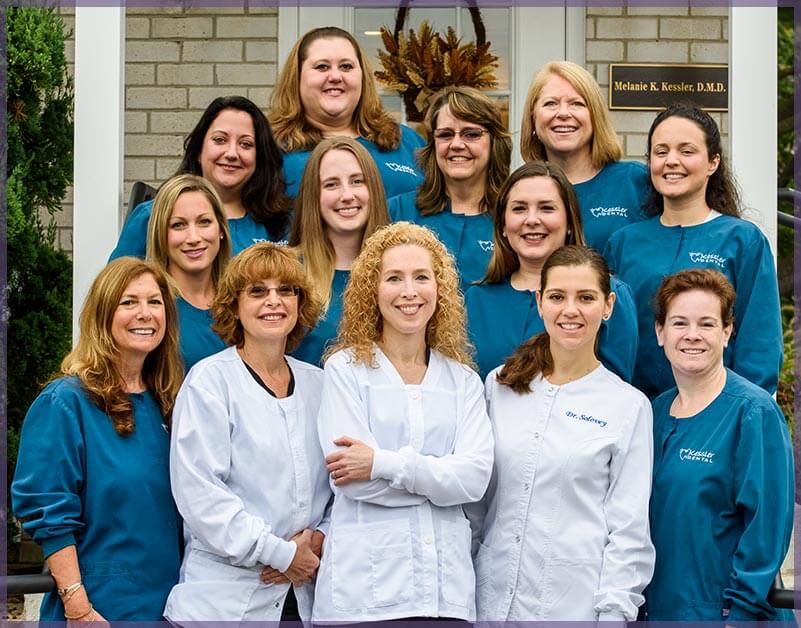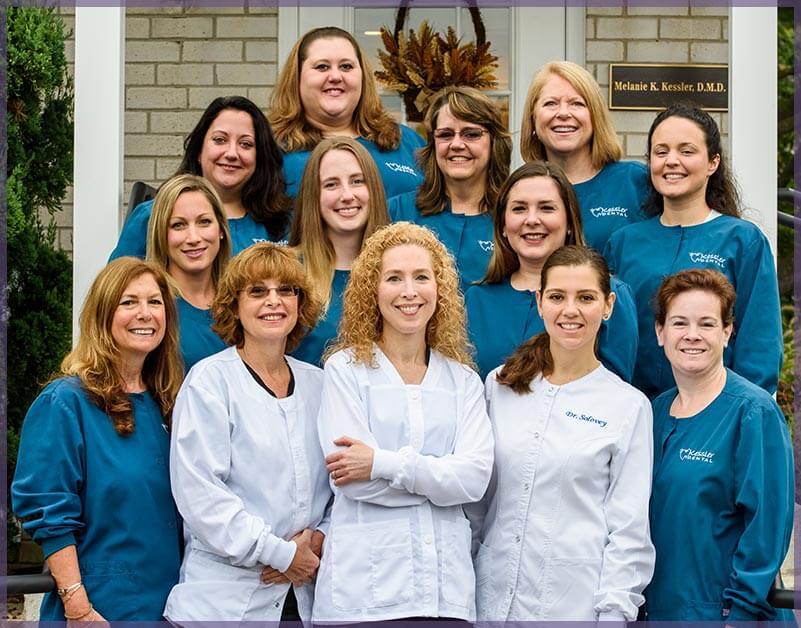 Each and every one of these amazing people have a passion for oral health and the highest personal standards, ethics, and a true love of what they do every single day.

They truly care about each other and more than that, each of them care about THEIR patients. From holding an apprehensive hand, sharing a tear and a tissue, or cheering when a patient finishes treatment or improves their homecare... We are family and to a person each of our team cares about OUR patient, like they are family as well!

"Kessler not only triple checked my insurance, but was able to take care of a multitude of issues I had without breaking the bank. They always make me and my kids feel comfortable and welcome. They always remember us and treat us like family. I will never go to another dentist again."
-Dan G.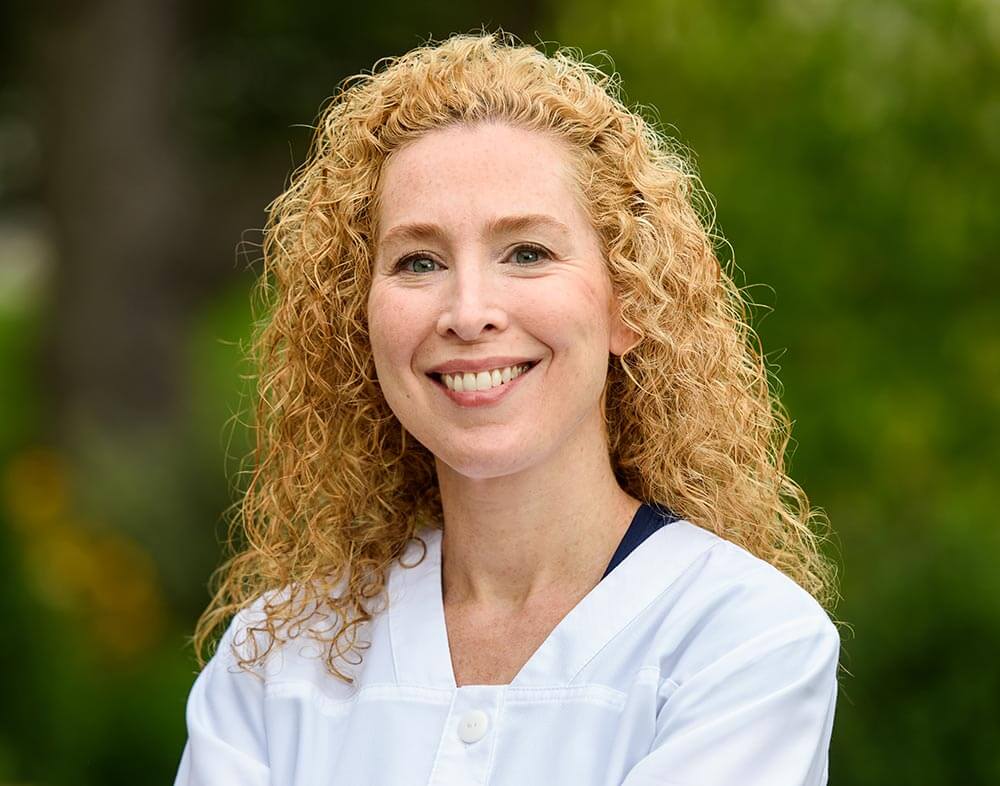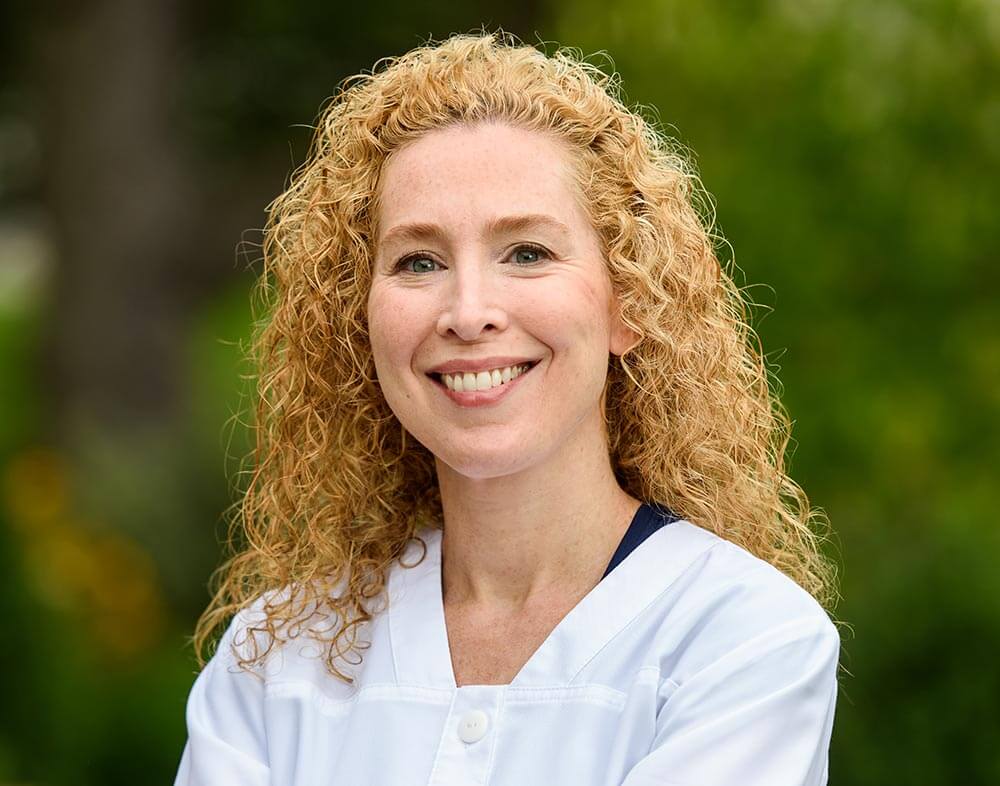 Dr. Melanie Kessler D.M.D
Dr. Melanie Kessler was in high school when she started assisting her father, Dr. Robert Kessler, in his dental practice. After completing all of her prerequisite courses for dental school with honors, she studied at the Philadelphia College of Osteopathic Medicine and pursued advanced medical classes at Penn State.
During dental school, she participated in community outreach programs, assisting the underprivileged in Philadelphia. She realized that she loved helping people and had a gift that enabled her to do so. She could improve people's health and self-assurance through dentistry and was happy to take over her father's practice in 2005.
Born and raised in Lansdale, she feels it is an honor to serve her local community. She now resides near Lansdale with her husband and two children. In her free time, she loves to spend time with her family at the Jersey Shore.
Dr. Kessler is a member of the ADA and the PADA.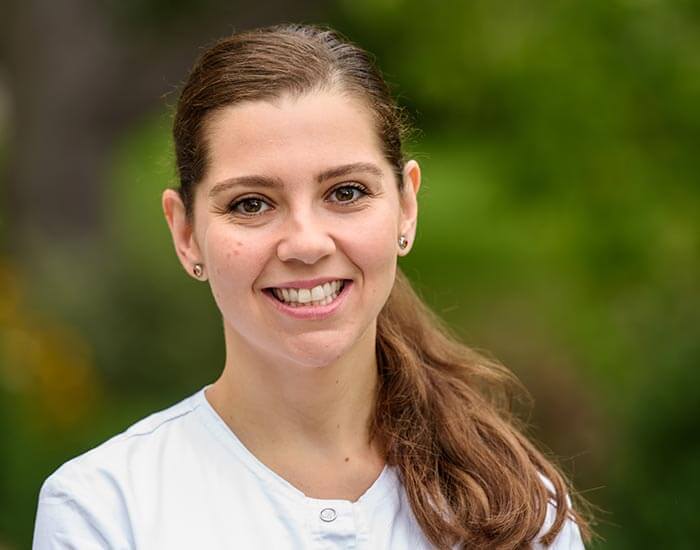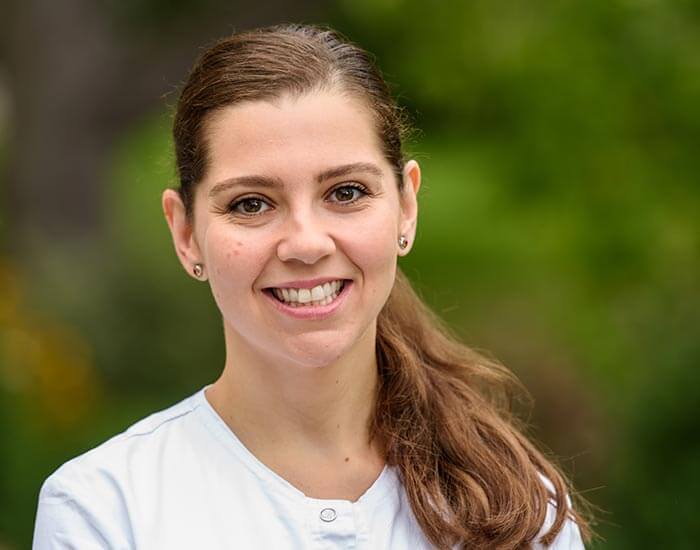 Dr. Inna Solovey's interest in dentistry began at a young age as she watched her dad, a former dentist practice in his office in Moscow, Russia. She has carried that interest, along with her love for the sciences and arts through the many life changes, which lead her to New York City, where she received her dental degree.
After practicing for four years in private practice, fate has luckily moved her to Pennsylvania where she was fortunate to associate with Kessler Dental. Outside of her passion for dentistry, Dr. Solovey likes visiting museums, art galleries, trying new food and traveling with her family.

Expanded Functions Dental Assistant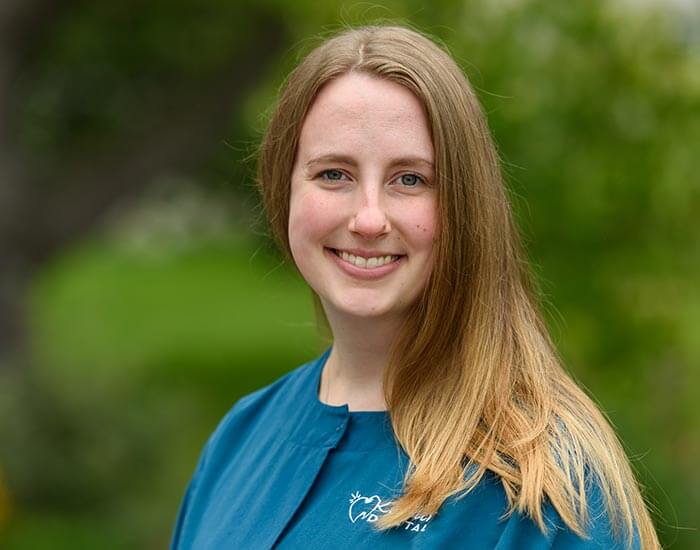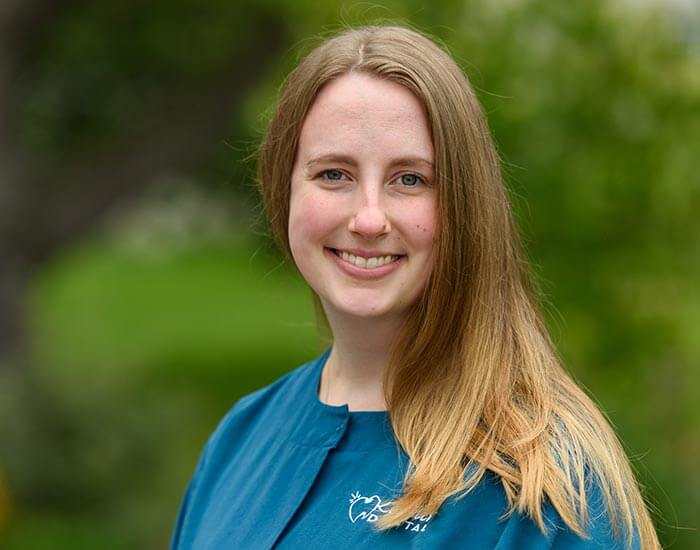 From a young age, Melissa always wanted to help people and change lives. She attended  Bucks County Technical High School and during the exploratory process at the tech school she was drawn to the dental field. In 2005, she landed her first dental assisting job with her childhood dentist, where she worked until she received an Associate of Science degree as well as her state board certification as an Expanded Functions Dental Assistant from Manor College in 2008. Melissa has been part of the Kessler dental family since 2013.
Melissa lives in Bensalem with her husband of almost six years and two-year-old son. In her free time, Melissa loves spending time with her loved ones, being outdoors and reading.
Expanded Functions Dental Assistant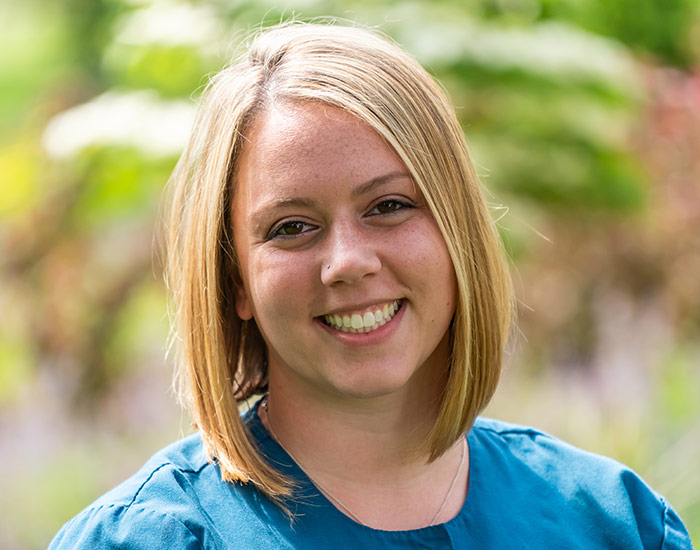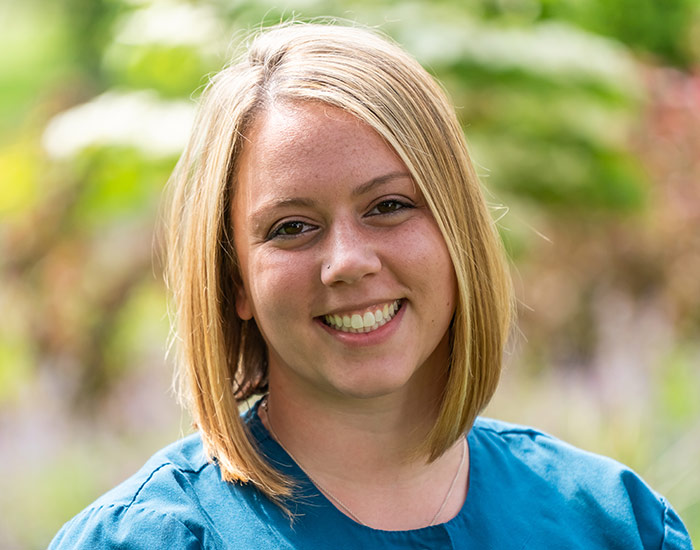 Danielle is proud to be part of the Kessler Dental team as an Expanded Functions Dental Assistant. Ever since graduating from Manor College and receiving her EFDA license in 2009, Danielle looks forward to helping patients maintain and achieve their best smiles.
When not at work, Danielle enjoys spending time with her husband Joe, son Declan and their dog Buffy. Danielle also likes to travel, volunteer and participate in different walks and charities. She is planning to take her dental knowledge to help educate children in Guatemala this upcoming year!

Registered Dental Hygienist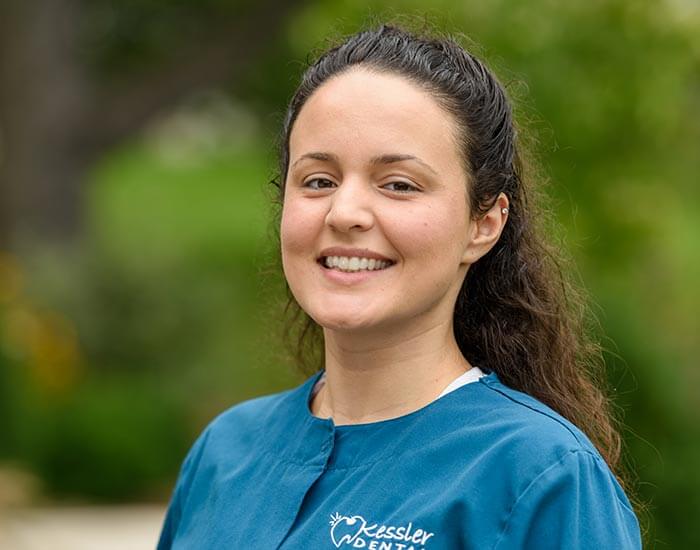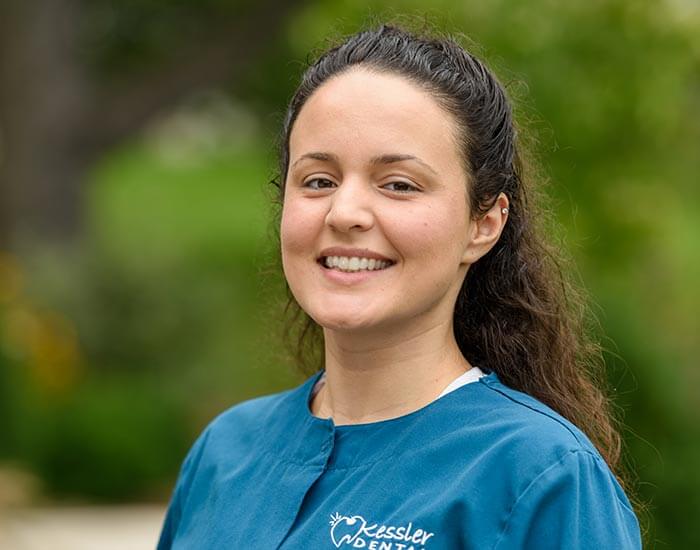 Vanessa has been a part of the Kessler dental team since August of 2015. Vanessa started her dental career out of high school in 2007, graduating from Lehigh Valley School for dental assisting. Upon graduation, Vanessa worked for 2 years as a chairside assist for a general dentist and 4 additional years as an orthodontic assistant while working her way through her dental hygiene degree at NCC. Her favorite part of dental hygiene is teaching her patients about healthy gums and teeth and creating friendships along the way.
Vanessa is the oldest of 3 girls and especially loves the summer months where she likes to spend time at the beach or taking motorcycle rides. Vanessa is a "foodie" and likes trying new foods with different ethnic backgrounds and flavors. Her dream would be to someday visit every island in the Caribbean!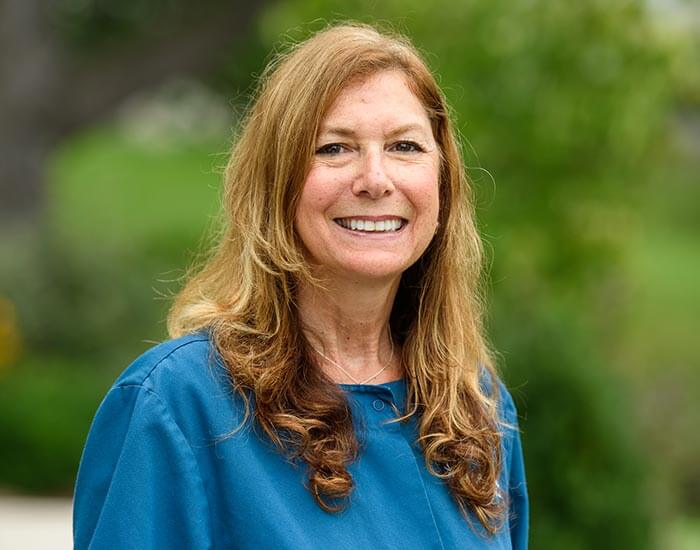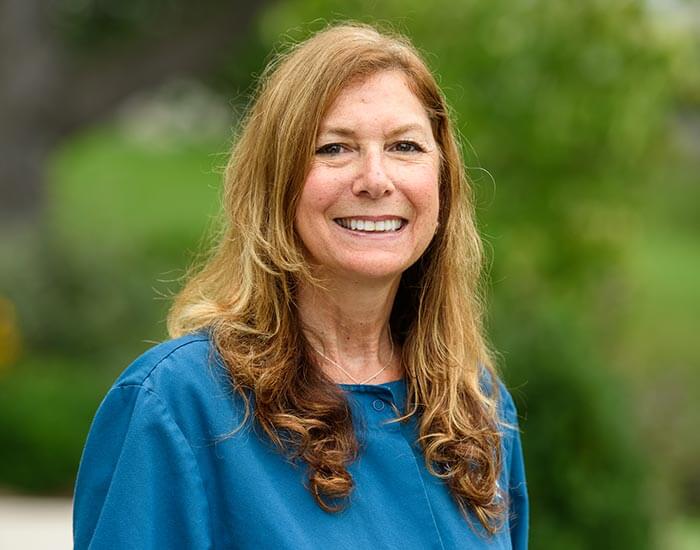 Kessler Dental welcomed Diane Celia to our hygiene team in February of 2016. She graduated from the Community College of Philadelphia and keeps updated and educated by continuing to learn and study through various continuing education courses. Many of her patients have followed Diane throughout her 27+ year career and we are happy to have them here at Kessler Dental.
Diane specializes in working with patients who may previously have had a bad dental experience and helping them be as comfortable as possible helping to overcome any fear they may have.
Diane is married and loves to read, and she loves it even that much more if she can be reading on the beach! She keeps busy with her little loves, her 4 cats.
Registered Dental Hygienist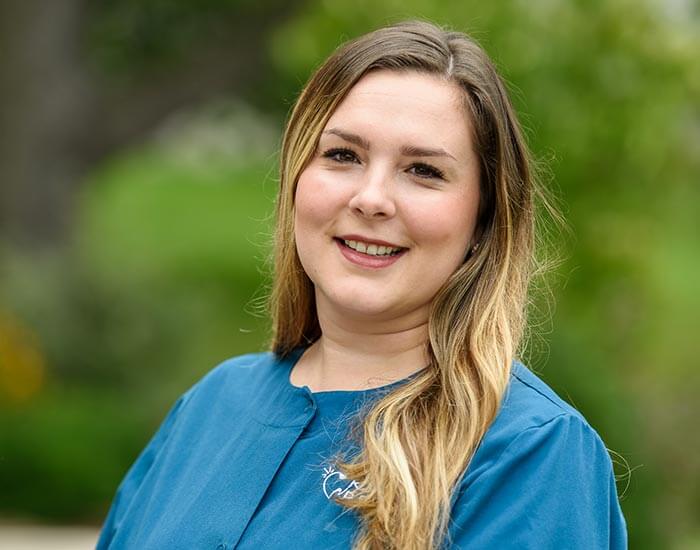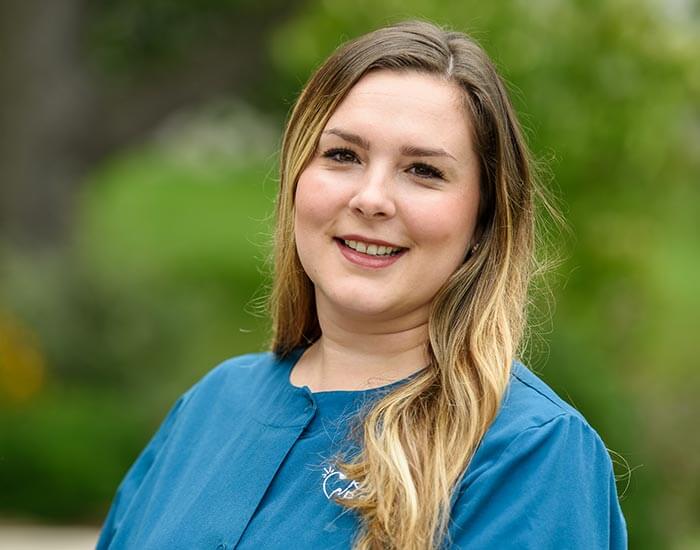 Amanda began her dental career working in the office of her childhood dentist as an assistant in 2009. Shortly after, she was inspired her to continue her education and later graduated with her dental hygiene degree from Manor College in 2013. Amanda Joined the Kessler Dental hygiene team in July of 2017, She strives to build personal relationships with her patients that are centered around educating and motivating towards an optimum state of oral health. "My goal as your hygienist is to provide comfortable, thorough, quality care!"
Outside of the office, Amanda enjoys spending time with her husband and two children, Emma and Noah.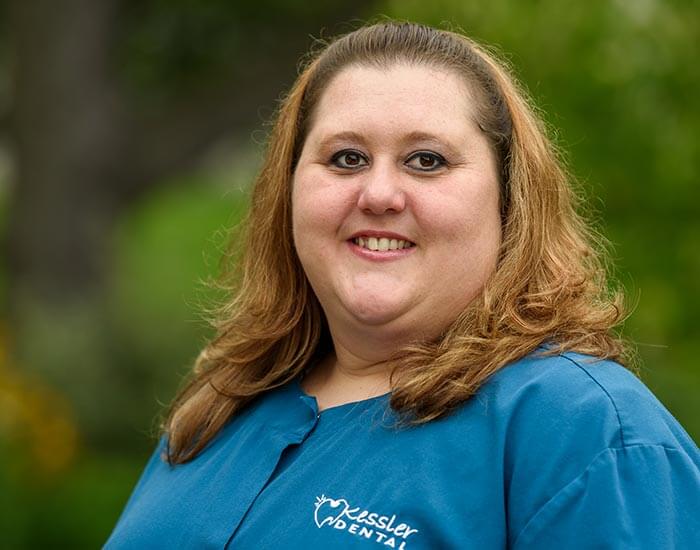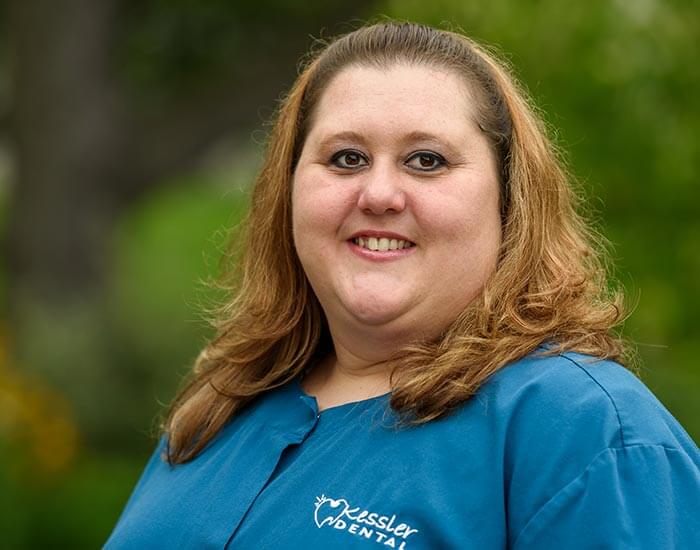 Since graduating from high school, Tara has been working in customer service. In 2002, she graduated from Lansdale School of Business with a degree in Computer Information Technologies. In 2012, she came to Kessler Dental where she enjoys working with people.
Tara married her wonderful husband, Michael, in July 2008. They reside in Hilltown, where they bought their first home. Tara enjoys spending time with friends and family, especially her "furry and feathered family!" Tara has three cats, Kitty, Louie and Pepper; a sun conure parrot, Lestat, and an African grey parrot, Dexter.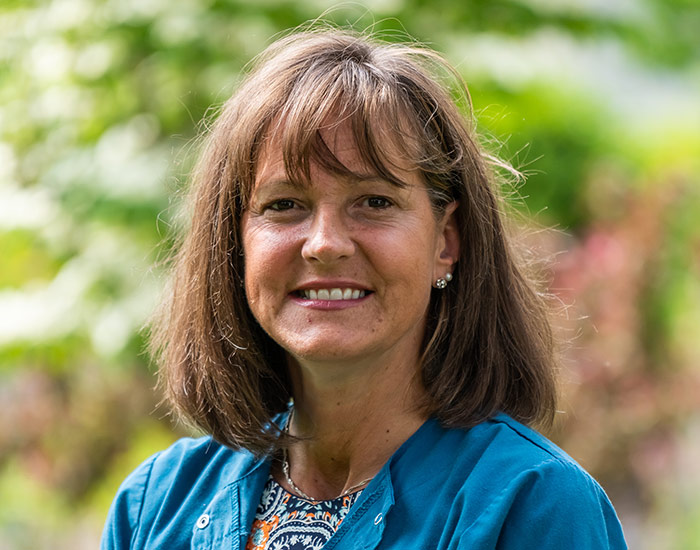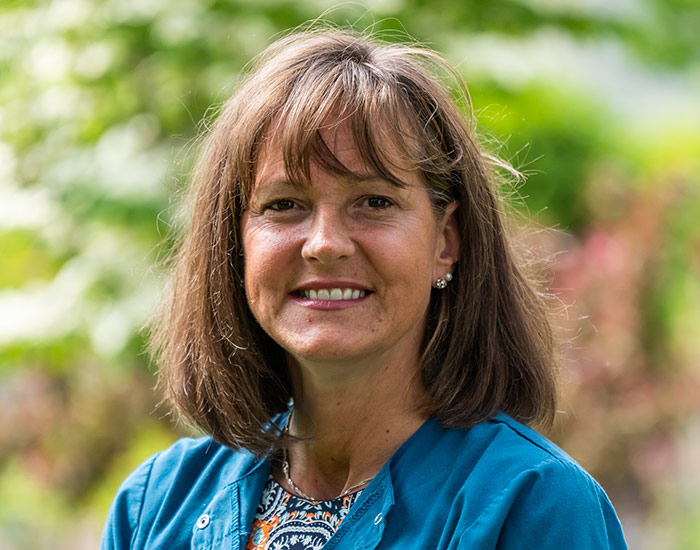 Beth joined the Kessler Dental Team in October 2017 as our Insurance Coordinator. She has over 25 years of dental experience. She is excited to use
her expertise and insurance knowledge to assist our patients with all of their billing and insurance concerns.
Beth has one son and is looking forward to becoming a first-time grandmother in July of 2018. She enjoys spending time with her friends and family; including her four legged family.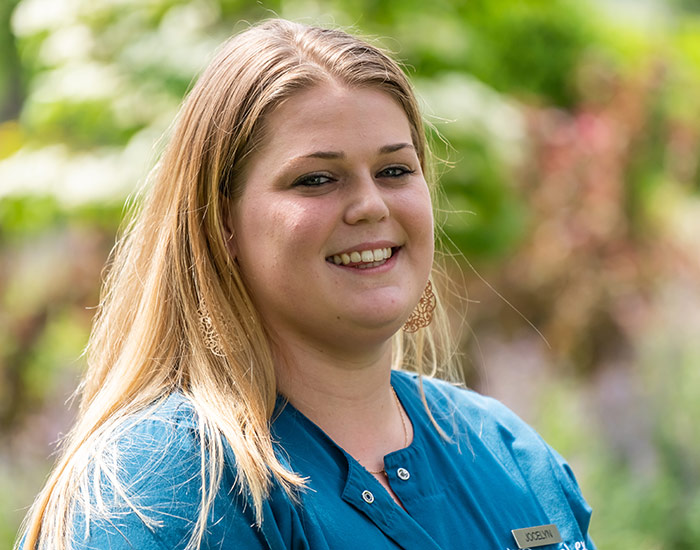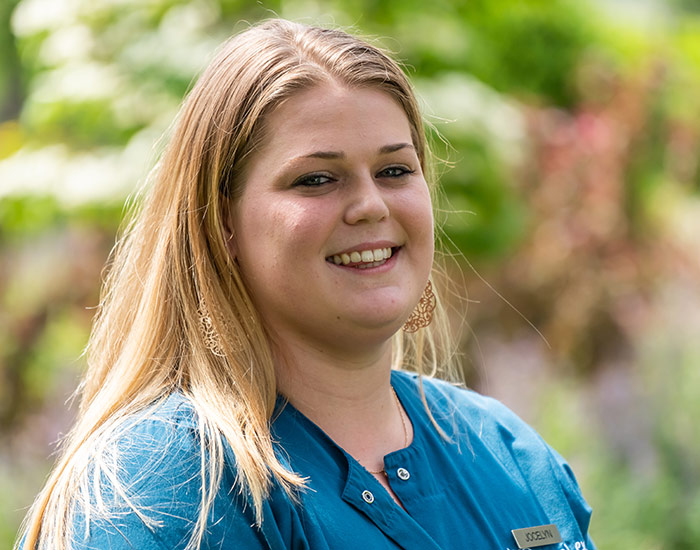 Jocelyn is our most recent addition to the Kessler Dental team. You will see her smiling face at our front desk. She is so excited to start her journey here with this amazing team of ladies and get to know all the patients who are a part of Kessler Dental. Usually, people are scared to come to a dental office, but here it is very welcoming, like a big family!!
Jocelyn has worked in the healthcare for the past six years, and previously in customer service for a few years prior. She currently cares for nine-month-old niece who is just the most precious thing in the world to her. Jocelyn enjoys traveling, has been on three cruises, cooking, outdoors, spending time with her family and friends as well. Her lifelong dream would be to travel the world!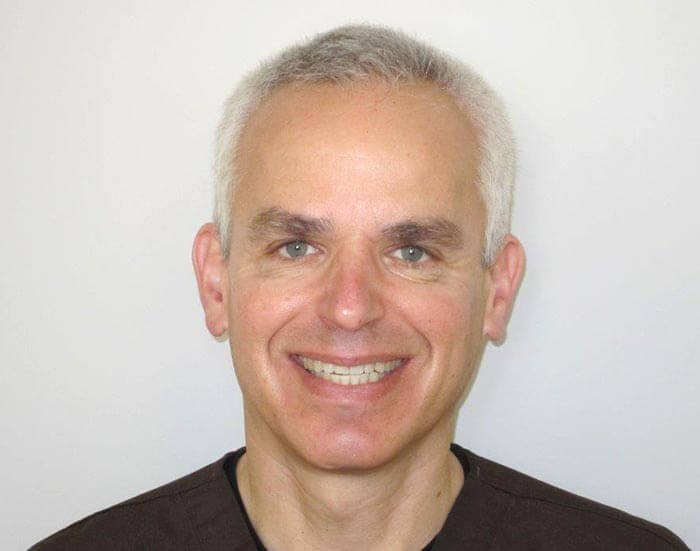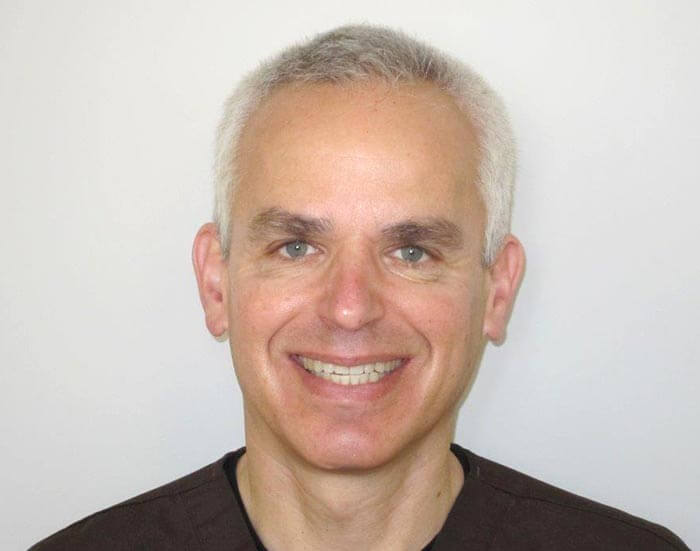 Dr. Alan R. Schatz obtained his Doctor of Medical Dentistry degree from the University of Pennsylvania School of Dentistry in 1986. He practiced general dentistry for the following 4 years before receiving his specialty Certificate in Endodontics in 1992 (also from Penn). Dr. Schatz maintained a private practice limited to Endodontics for 17 years in North Wales, Pennsylvania prior to joining our practice. He is a member of the American Association of Endodontists and named one of Mainline Today Magazine's "Top Docs" for endodontics in 2014.
When away from the office, Dr. Schatz enjoys skiing, bike riding, and spending time at the shore with his wife and 3 children.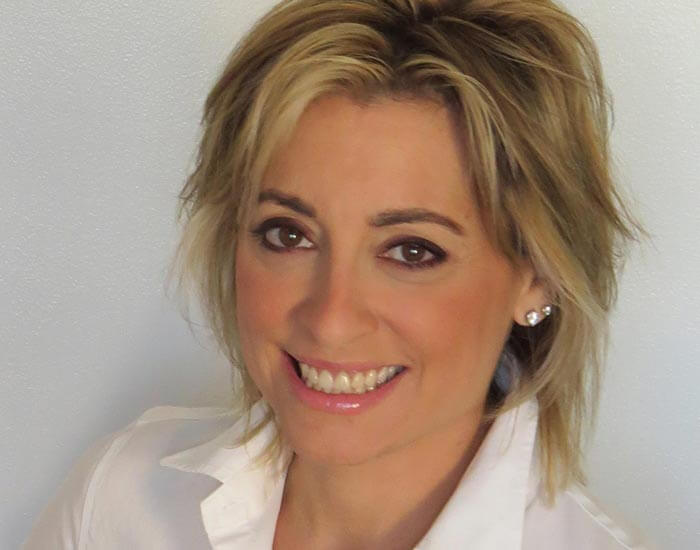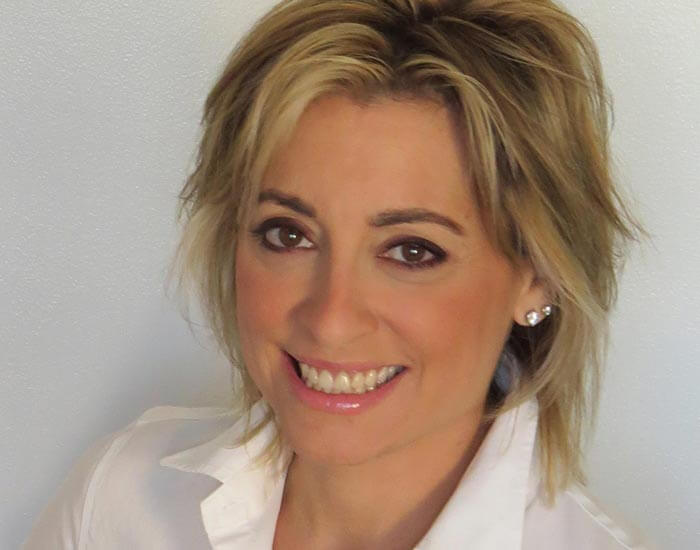 Dr. Wendy Croll Halpern is an accomplished Board Certified Periodontist. She is the daughter of Dr. Burney Croll, world-renowned Prosthodontist, and has the privilege to seek his knowledge. Dr. Halpern has been practicing periodontics since 2004 and enjoys many facets of her field including placing dental implants, performing periodontal plastic surgery, managing periodontal disease, and educating her patients on oral health.
She is involved in dental research and has served on multiple Boards including Chairperson and Vice-Chairperson of The Research Committee of the Academy of Osseointegration. She is currently Board Director of The Osseointegration Foundation of The Academy of Osseointegration.