At Kessler Dental, we wholeheartedly believe that our team is the secret sauce that makes us special!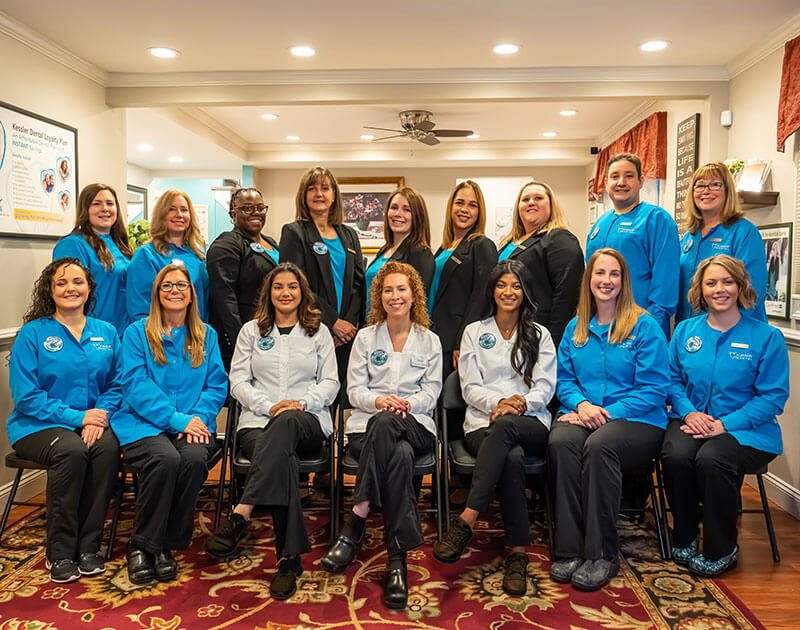 Each and every one of these amazing people have a passion for oral health and the highest personal standards, ethics, and a true love of what they do every single day.

They truly care about each other and more than that, each of them care about THEIR patients. From holding an apprehensive hand, sharing a tear and a tissue, or cheering when a patient finishes treatment or improves their homecare... We are family and to a person each of our team cares about OUR patient, like they are family as well!

"Kessler not only triple checked my insurance, but was able to take care of a multitude of issues I had without breaking the bank. They always make me and my kids feel comfortable and welcome. They always remember us and treat us like family. I will never go to another dentist again."
-Dan G.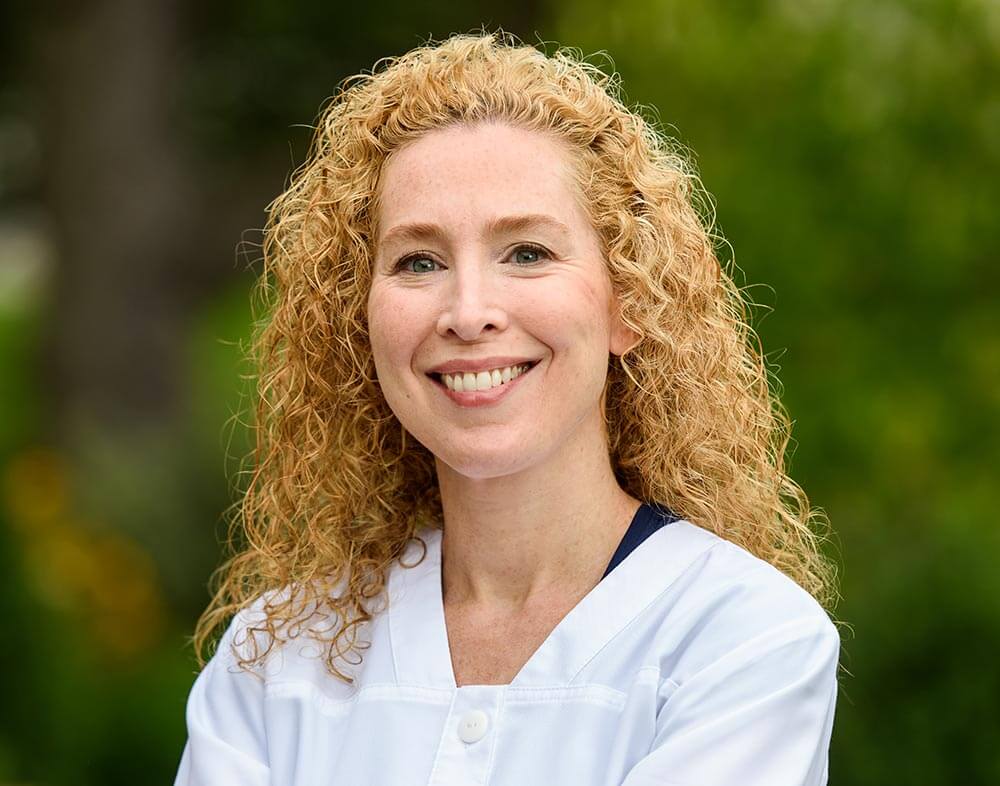 Dr. Melanie Kessler D.M.D
Dr. Melanie Kessler was in high school when she started assisting her father, Dr. Robert Kessler, in his dental practice. After completing all of her prerequisite courses for dental school with honors, she studied at the Philadelphia College of Osteopathic Medicine and pursued advanced medical classes at Penn State.
During dental school, she participated in community outreach programs, assisting the underprivileged in Philadelphia. She realized that she loved helping people and had a gift that enabled her to do so. She could improve people's health and self-assurance through dentistry and was happy to take over her father's practice in 2005.
Born and raised in Lansdale, she feels it is an honor to serve her local community. She now resides near Lansdale with her husband and two children. In her free time, she loves to spend time with her family at the Jersey Shore.
Dr. Kessler is a member of the ADA and the PADA.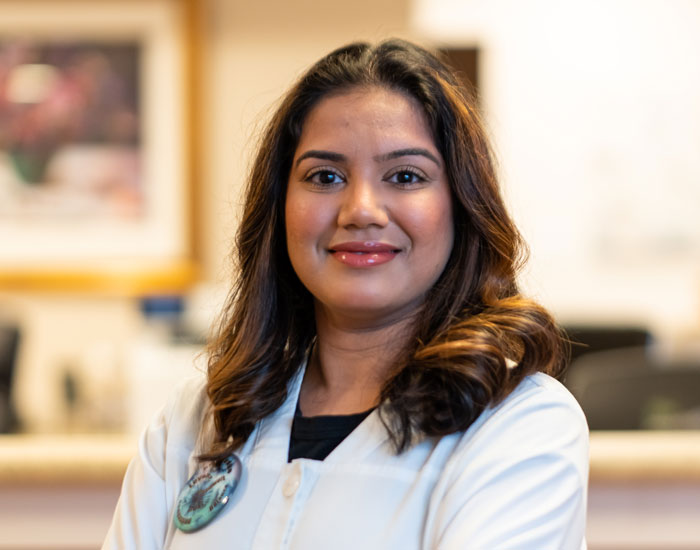 Dr. Bellary was born and raised in Mumbai, India. She attended Temple's advance standing program for foreign-trained dentists and obtained her  DMD degree. Dr. Bellary prides herself in treating every patient like family. She strongly believes in comfort during a dental procedure and that there is no reason or excuse for patients to have anything short of an excellent dental experience in our practice. Dr. Bellary is constantly taking a wide variety of continuing education courses to keep herself updated with the latest technology and research. Dr. Bellary currently lives in Abington. In her free time, she likes being outdoors with her husband, 14-month-old son and their Jack Russell terrier. She enjoys cooking, traveling, and learning about different cultures.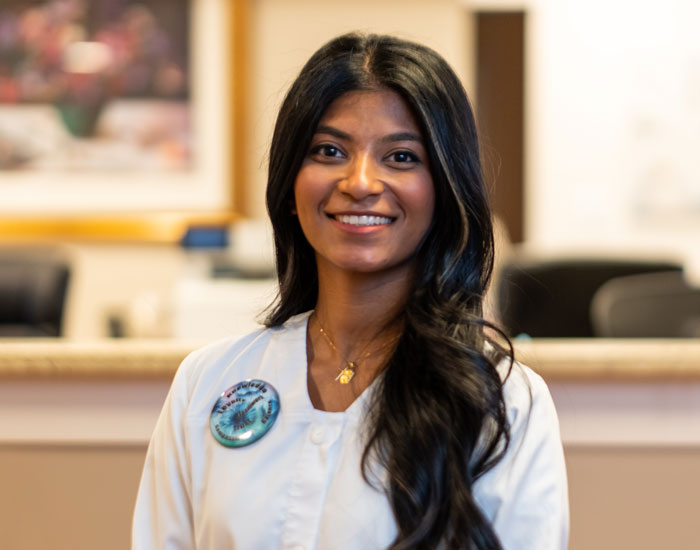 Dr. Nishita Philip's obtained her DDS degree from University of Oklahoma. Upon graduation, she followed her passion for general dentistry and was selected to complete a residency in Advanced Education in General Dentistry at University of Pacific in San Francisco. This residency provided her with advanced training in all specialties of dentistry with an emphasis on comprehensive dental treatment. Dr. Philip's love for the East Coast brought her to Pennsylvania, where she aims to provide quality dental care as an associate at Kessler Dental. Dr. Philip really enjoys being outdoors, traveling and photographing her adventures!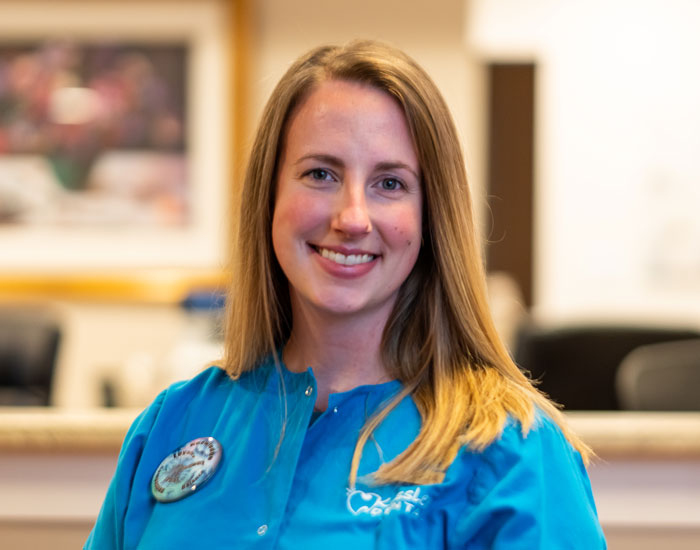 From a young age, Melissa always wanted to help people and change lives. She attended  Bucks County Technical High School and during the exploratory process at the tech school she was drawn to the dental field. In 2005, she landed her first dental assisting job with her childhood dentist, where she worked until she received an Associate of Science degree as well as her state board certification as an Expanded Functions Dental Assistant from Manor College in 2008. Melissa has been part of the Kessler dental family since 2013.
Melissa lives in Bensalem with her husband of almost six years and two-year-old son. In her free time, Melissa loves spending time with her loved ones, being outdoors and reading.
Expanded Functions Dental Assistant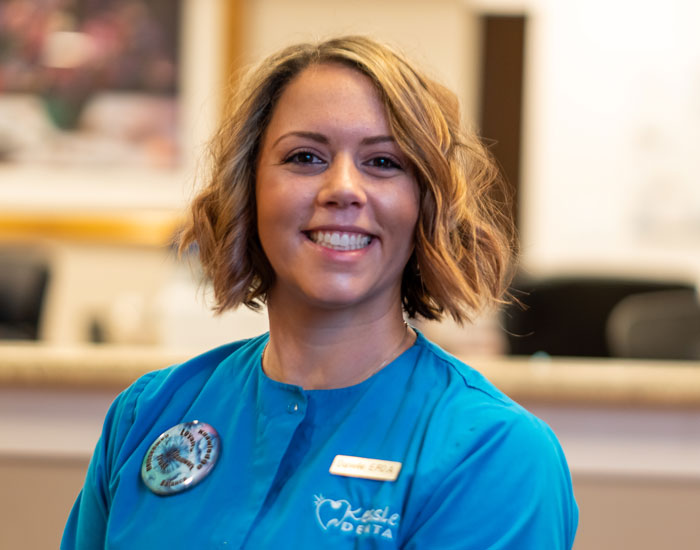 Danielle is proud to be part of the Kessler Dental team as an Expanded Functions Dental Assistant. Ever since graduating from Manor College and receiving her EFDA license in 2009, Danielle looks forward to helping patients maintain and achieve their best smiles.
When not at work, Danielle enjoys spending time with her husband Joe, son Declan and their dog Buffy. Danielle also likes to travel, volunteer and participate in different walks and charities. She is planning to take her dental knowledge to help educate children in Guatemala this upcoming year!
Expanded Functions Dental Assistant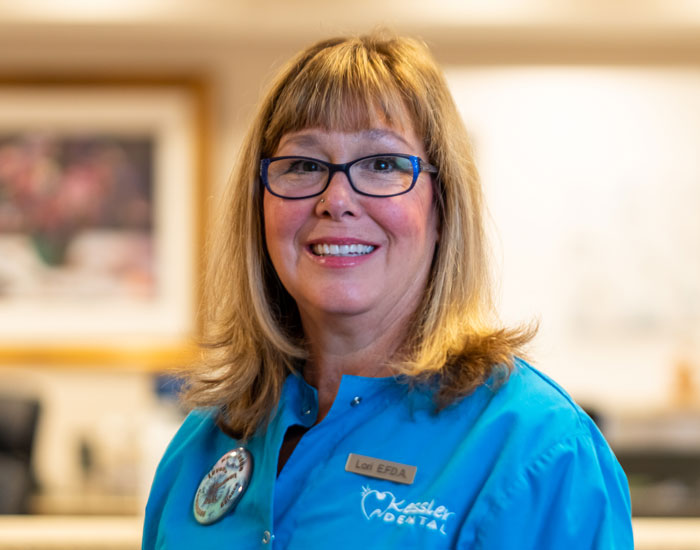 Lori is proud to be a member of the Kessler Dental team as an expanded functions dental assistant. She graduated from Manor College in 2000 and is currently a clinical instructor at her alma mater. She is active in the PA State EFDA Association and served for several years as president. She loves attending to her patients smiles as well as seeing to their well being. Lori's greatest joy is her family. Husband Steve, her 3 children, daughter in law and future son in law. Together they love the outdoors and traveling. Lori loves exploring new places either hiking or in her kayak.
Expanded Functions Dental Assistant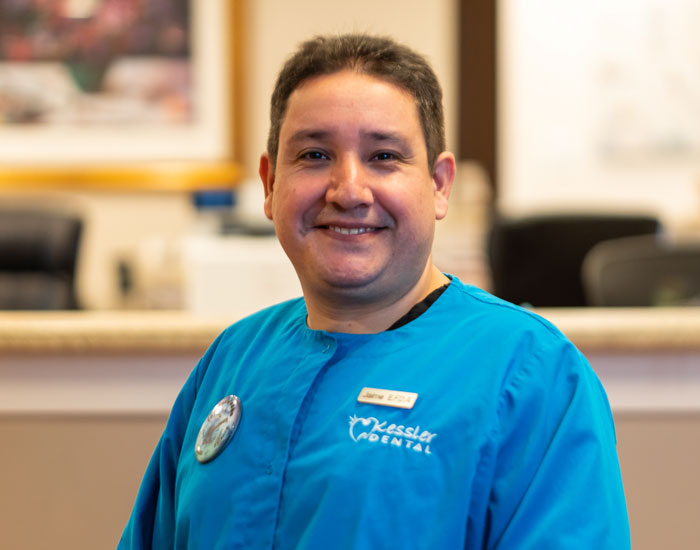 Jaime started his dental career after graduating from dental school at the Methodist University of Sao Paulo, Brazil in 1996. After moving to the United States, he became a Certified Dental Assistant and then went to Harcum College to become an Expanded Functions Dental Assistant. Jaime loves spending time with his wife, Chris and their cat Lana.

Registered Dental Hygienist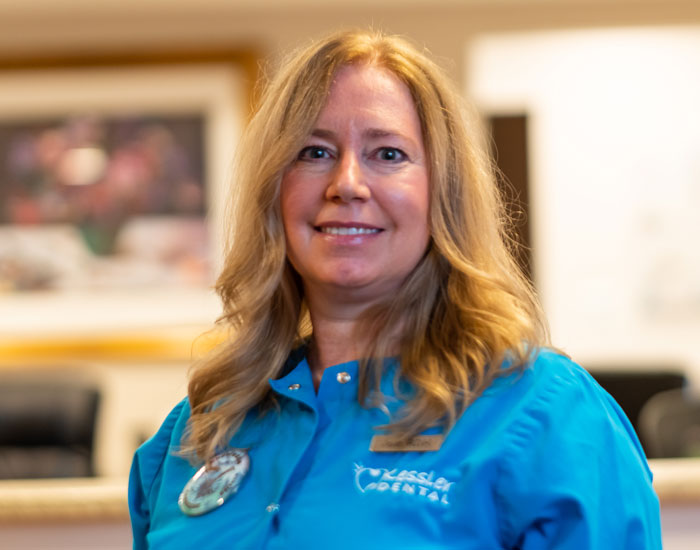 Jen graduated from Thomas Jefferson university in 1993 with a BS in dental hygiene. She worked in private practice full time and also part time clinical instructor for dental hygiene students in university of Pennsylvania from 1995-1997. She then moved to New York City in 1998 and worked full time in private practice and part time clinical instructor for dental hygiene in NYU. She has now been working solely in private practice.
She enjoys cooking, traveling, plays, live music and love animals. She especially loves her adopted dog "Cosmo".
Joy has been a dental hygienist for over 33 years. She enjoys providing a comfortable environment for her patients where they can work together to help them on a path to better oral health. In her spare , Joy enjoys spending time work family and friends, watching her girls play volleyball, and going to the beach.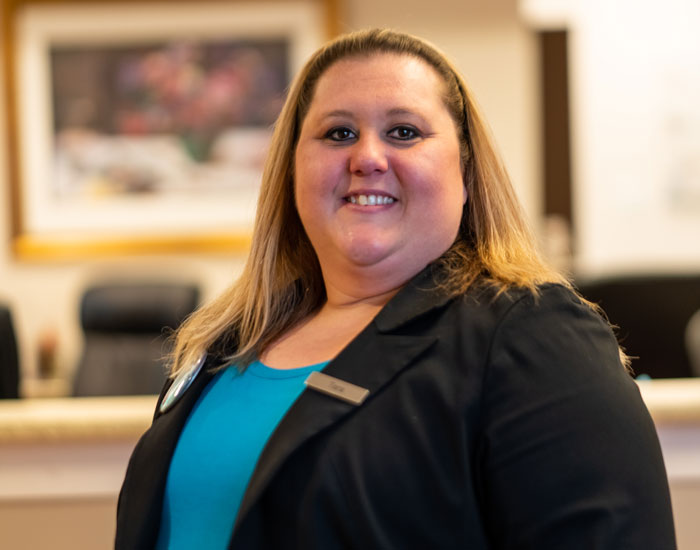 Since graduating from high school, Tara has been working in customer service. In 2002, she graduated from Lansdale School of Business with a degree in Computer Information Technologies. In 2012, she came to Kessler Dental where she enjoys working with people.
Tara married her wonderful husband, Michael, in July 2008. They reside in Hilltown, where they bought their first home. Tara enjoys spending time with friends and family, especially her "furry and feathered family!" Tara has three cats, Kitty, Louie and Pepper; a sun conure parrot, Lestat, and an African grey parrot, Dexter.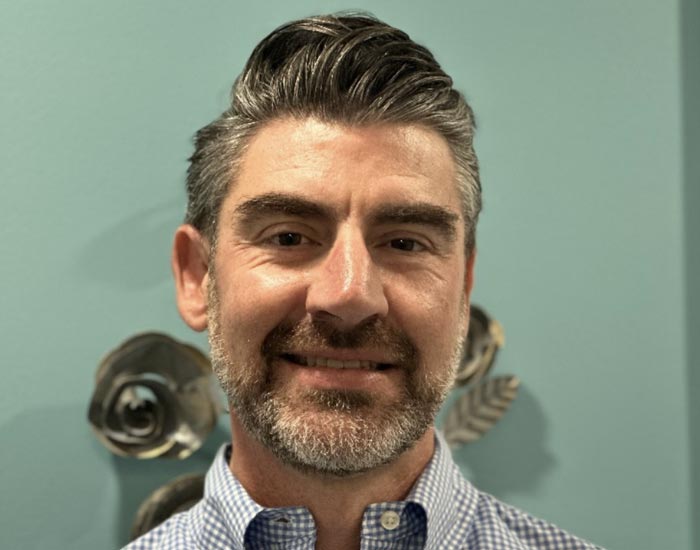 Joe has 20 years of experience leading teams and running businesses. Joe is committed to helping the practice continuously improve and provide the best services and experiences for our patients. He excels in customer relations and will do whatever it takes to help our patients reach their goals.  Joe enjoys spending time with his wife Molly and son Luca,
especially outdoors. Together they love hiking, boating, throwing a round of disc golf, and hanging out with their pup Lily Birdie Baby Girl, a.k.a. Lil' Bird.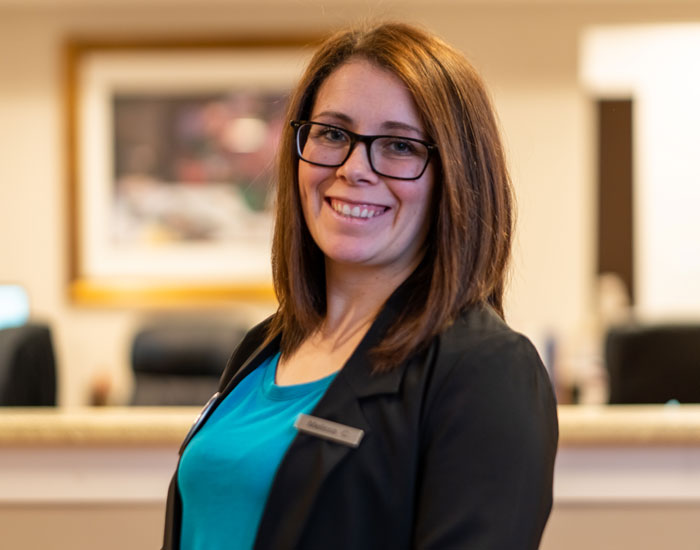 Melissa recently joined Kessler Dental as a Dental Treatment Coordinator. She comes to our practice with several years of experience working as dental financial service rep. Melissa graduated from Contemporary Health Career Institute in 2010 with a certificate in Dental Assisting. As a Treatment coordinator Melissa finds great joy in assisting patients with each of their individual scheduling and financial needs, as well as reviewing treatment recommendations. During her free time Melissa enjoys hiking with her husband Jose and two children, Sofia and Kade. Melissa also takes pleasure in volunteering, reading, writing and crafting.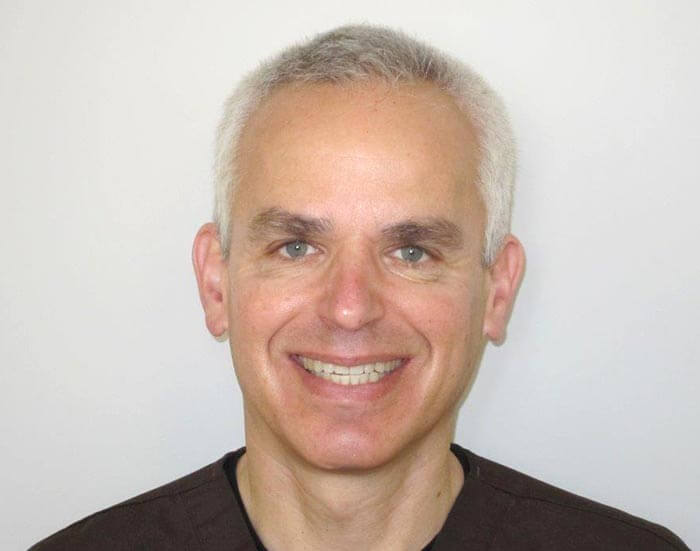 Dr. Alan R. Schatz obtained his Doctor of Medical Dentistry degree from the University of Pennsylvania School of Dentistry in 1986. He practiced general dentistry for the following 4 years before receiving his specialty Certificate in Endodontics in 1992 (also from Penn). Dr. Schatz maintained a private practice limited to Endodontics for 17 years in North Wales, Pennsylvania prior to joining our practice. He is a member of the American Association of Endodontists and named one of Mainline Today Magazine's "Top Docs" for endodontics in 2014.
When away from the office, Dr. Schatz enjoys skiing, bike riding, and spending time at the shore with his wife and 3 children.
Board Certified Periodontist
Dr. Singh comes from a diverse background having been raised in Kenya and England before coming to Pennsylvania to further his education. Attending the University of Pittsburgh, he attained his Bachelor of Science before moving onto the University of Maryland's School for General Dentistry and Training. He returned to Pennsylvania for a year residency at York Hospital, where his passion further developed toward Dental implants and Periodontal Surgery. He completed his 2-year Specialty Education at Temple University School for Periodontology, receiving his degree in Periodontics and Dental Implants along with his Master's Degree in Oral Biology.Dr. Singh places a tremendous value in combining a courteous and gentle chair side manner with proficient skills in addressing all aspects of periodontics; including but not limited to dental implants, bone regeneration (including Sinus augmentation), surgical and non-surgical treatment of periodontal disease and soft tissue grafting to enhance one's aesthetic appearance. Patients would agree Dr. Singh is dedicated to providing the highest quality of periodontal care, giving his patients the best options available with a focus on their long term oral health. In his spare time, he is an avid sportsman (soccer, tennis, skiing etc.) who loves to read, travel and spend time with family and friends.